Dance Salsa
It's important to note first that while Salsa music uses 4/4 time, the dance does not have the usual 1,2,3,4 step count that many dances use. Instead, it leaves out the 4 and 8 count, creating a slight pause.
Also note that the male and female steps are directly reversed to allow fluid movement. Salsa can be danced in a closed dance position or hand-in-hand, with the man's palms facing upwards, and the lady taking his hands with her palms down, allowing more freedom of movement. For the dance position, the man takes the lady's right hand in his left, and places his right hand on or around her left shoulder blade.
Audio-suggestions for dancing salsa
The lady's left hand then sits on his right shoulder, with her arm over his. Be sure to give your partner just enough pressure through the hands and arms to allow your movements to be easily felt, without being aggressive. Salsa does not involve a complete step on every count. , it is danced 1, 2, 3, (4),5, 6, 7, (8) or in words: step, step, step, pause, step, step, step, pause. This reflects the emphasis Salsa music places on the first 3 of 4 beats. Step forward with your left foot. Your weight should now be on your left.
It may be easier in the beginning to use larger steps, but your movements will be much faster and neater with a smaller step. Shift your weight back from your left foot to your right, leaving your feet where they are. Your right foot should now be holding all your weight. Step or slide your left foot back to bring it next to or slightly behind your right foot.
Your weight should be evenly spread over both feet. No steps are taken on this beat, and it can be used to gradually move your weight to your left foot in time for the next beat. Here, the same rules apply as for step 1, but backwards. Bring your right foot backwards with so your left foot is taking none of your weight.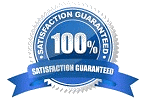 Inductions

Affirmations

Rainforest

20m

Dance Salsa
Self-Esteem
Self-Confidence
Self-Worth
Shyness
Authenticity

Paradise Beach

23m

Riverboat

18m

Lighthouse Spa

14m

Flying Clouds

20m

Space Voyage

23m

Sahara Magic

32m

Bootcamp

11m

Scary Tunnel

6m

Peace Garden

8m
Price: 9.90€